Description
MX Tech Lucky Cartridge System for WP XACT Closed Cartridge Forks
Traditional stock bottoming control system is limited in that it can't manage multiple speeds or accelerations inside its travel. Stock systems can be adjusted to provide good control for either low or high-speed bottoming, but doing so limits the ability to absorb the other. The MXT Huck Valve manages the limitations of typical bottoming control systems. The Huck Valve has speed sensitive bottoming control, by incorporating a pressure sensitive valving mechanism. This allows for both high entry speeds and low entry speeds effectively. MXT Huck Valve equipped forks allows the set-up to be plusher while not sacrificing the overall control of the fork.
Major enhancements include:
Dual springs & dual cartridges (spring rates matched to your weight)
Updated Huck Valve
New compression and rebound adjusters
Quality machining to reduce friction
Technical install
Lucky Fork Cap Socket is handy when working on these
All of our Lucky Cartridge Systems are valved with Jeff's proprietary "Slavens Mule" valving specs for off-road/enduro/hard enduro/trail riding to include rocks, roots, logs, and all the other gnarly stuff. We now include stiffer "Do it all Mule" valving for faster trail/harescrambles/mild MX riding. If you want a Lucky Cartridge System for a different type of riding application, please call us at 719-475-2624.
NOTE: Includes springs to match your weight. We will contact you after you place an order to get your weight.
Fits:
`24 KTM XC/XC-F/XC-W/XCF-W/XW-F/EXC/EXC-F
`24 Husqvarna TX/TE/FX/FE
`24 GasGas EX/EX-F/EC/EC-F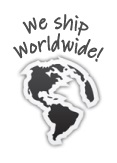 Available: In stock
Ships: Worldwide