Description
Lift Strap by Giant Loop
The Giant Loop Lift Strap securely attaches to the fork tubes and tail of dirt bikes and dual sport motorcycles, as well as snow bikes and snowmobiles, providing a sturdy grab handle to help tug, pull or lift the motorcycle through those tough spots on the trail when you need a little boost over an obstacle or out of mud hole. Constructed of durable nylon webbing and a comfortable molded rubber handle, the Giant Loop Lift Strap also makes an excellent carry handle for motorcycle panniers and hard luggage. The Giant Loop Lift Strap is a must-have for your adventure touring motorcycle safety kit: simple tool that can make big problems much easier to manage.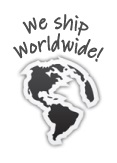 1″ nylon webbing / aluminum hardware
40″ webbing, 5.5″ rubber strap
Weighs just 2 oz.
Availability: In stock
Ships: Worldwide