Description
Hotcams Valve Shim Kits for KTM, Husaberg, Husqvarna, GasGas

Hotcams Valve Shim Kits are available in sizes to cover most late model dirt bikes, sport bikes, street bikes and ATVs. When compared to the expensive dealer prices and waiting for the dealer to order what you need, at less than 85 cents each the Hotcams Valve Shim Kit is a no brainer.  It takes the hassle out of adjusting your own valves and gives you peace of mind knowing the job is done right. Hotcams Valve Shim kits will work with O.E.M. camshafts as well as Hotcam camshafts and all other camshaft brands. Plastic case included.
8.90mm Valve Shims Kit comes with three 8.90mm OD shims in each size from 1.72mm to 2.60 in .05mm increments.  
10.0mm Valve Shims Kits come with three 10.0mm shims in each size from 1.80mm to 3.20mm in .05mm increments.  
8.90MM Valve Shims Kit fits:
`13-23 KTM 250 SX-F/XC-F/XCF-W
`11-23 KTM 350 SXF/XCF/XCF-W/EXC-F
`13-23 KTM 450 SX-F/XC-F/Dungey
`14-23 KTM 450/500 EXC/XCW/6D
`05-12 KTM 250 SX-F/XCF/XCFW
`07-12 KTM 450/505 SX-F
`08-10 KTM 450/505 XC-F
`19-22 KTM 790/890R/S
`13-14 Husaberg FE 250/350
`14-23 Husqvarna FE/FC/FX 250/350/450/501
`21-23 GasGas 250F/350F/450F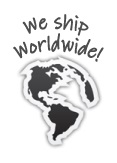 10.0mm Valve Shims Kit fits:
`08-11 KTM 400/450/530 EXC-R/XCW-R
`13 KTM 450/500 XCW/EXC
All KTM 690, 950/990, 1090, 1190, 1290
HQV 701 ALL models/years
`09-11 Husaberg FE 390/450/570, FS 570 & '13 FE 450/501
Availability: In stock
Ships: Worldwide