Description
XRC Starter Bush Kit for KTM, Husqvarna, GasGas 250/300
Upgraded the efficiency, reliability, and lifespan of your starter with the XRC Starter Bush Kit. The stock bushings in the KTM/Husqvarna/GasGas 250/300 electric starter system are a low-quality, Teflon coated, split bushing. Because of this, the bushings are prone to sticking and wearing quickly. This both reduces the efficiency of the starter, as the starter motor has to overcome the additional friction, and requires regular service intervals to prevent damage to the bendix, crown wheel, and engine case.
The XRC Starter Bush Kit, manufactured from harder, high-quality bronze, allows the the starter gears to spin more freely. All of the starter motor power now goes to starting the engine giving a much faster starter rotation speed even if the battery is low or the bike is already in gear. The bronze bushings also last much longer than stock, which prevents wear and requires far less servicing. Installation is a breeze with the included fitting tool.
Note: the XRC bronze bushings should be a light press fit in the engine case and cover. The stock bushing commonly spin in the bushing bore causing wear which results in a loose fit. The new bushings must be held securely in place and some retention compound can be used if the bushing bore is worn.
Fits: See Fitment tab above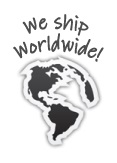 Availability: In stock
Ships: Worldwide
Shop Slavens Racing for all your Electric Starter System Parts needs!