Description
Fork Springs WP48mm 43mm x 505mm for KTM, WP

KTM, Husaberg, WP fork springs are very high quality with spring rates not available from WP or other manufacturers. Rated in Newton Meters (N/mm) per millimeter and Kg/mm.
Lifetime guarantee
Made in Europe and the USA for Slavens Racing
Slavens Racing DOES NOT sell Asian made springs
Most competitors springs are manufactured in Asia. The wire quality and fitment is poor, testing softer than stated (i.e.: a .46-kg/mm springs tested @ .45-kg/mm).
Fits:
WP 48mm Open chamber forks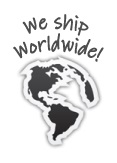 '02 KTM 250SX
'03-'06 KTM 125,200,250,300,400,450,525 SX/SXF/EXC/MXC/XC/XC-W/XCF-W
'07 KTM 200, 250, 300, 400, 450, 525,625 XC, XC-W, XCF, EXC,SMC
'08-'16 KTM 200, 250, 300, 350, 400, 450, 500, 530 XC-W, XCF-W, XCR-W, EXC-R, EXCF
'04-'10 Husaberg all models with 48mm open chamber fork & FE 390, 450, 570
Note: European manufactured springs are rated in Newton Meters (N/mm). USA made springs are in Kg/mm.

Availability: In stock
Ships: Worldwide