Description
Fork Springs WP48mm 43mm x 505mm for KTM, WP, Husaberg
KTM, Husaberg, WP fork springs made in the USA and Europe for Slavens Racing. The WP4860 43mm O.D. x 505mm length fork springs for KTM & Husaberg are very high quality with spring rates not available from WP or other manufacturers. Rated in kilograms per millimeter (kg/mm) and Newton Meters (N/mm) per millimeter. Shop Slavens Racing for all your suspension needs!
Lifetime guarantee
Made in Europe and the USA for Slavens Racing
Slavens Racing DOES NOT sell Asian made springs
Most competitors springs are manufactured in Asia. The wire quality and fitment is poor, testing softer than stated (i.e.: a .46-kg/mm springs tested @ .45-kg/mm).
To install oversized (higher spring rate) springs on open chamber style forks that have a spring guide, the guide must be machined to fit the smaller inside diameter of higher rate springs. Larger wire diameter is required to increase the spring rate. Because the O.D. cannot be changed, the larger wire makes the I.D. smaller which creates the fitment issue. The spring guide is designed to fit only the OEM springs, therefore you must machine the guide. If you want to use stiffer springs, there is no option except machining the guide. We have a video showing explaining the process. https://youtu.be/uo5NSJI3M60
Fits:

See fitment and spring rate chart tab above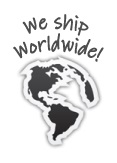 Note: European manufactured springs are rated in Newton Meters (N/mm). USA made springs are in Kg/mm.
Availability: In stock
Ships: Worldwide