Description
Zac Speed Coreflex Race Harness
COREFLEX " Race Harness" Developed with our team riders to offer a secure dynamically expanding harness for the most physically demanding conditions, the Core Flex harness is the perfect upgrade for the hardcore adventurer.
The COREFLEX Harness comes standard on the COMP 2 and COMP 3 hydration backpacks.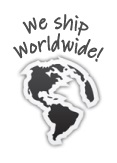 Availability: In Stock
Ships: Worldwide
Shop Slavens Racing for all your Zac Speed brand needs!