Description
Sidi Trial Zero.2 Boots
FREE shipping for domestic orders!
The Sidi Trial Zero.2 is an all-new trials boot for 2021! The Trial Zero.2 offers excellent feedback while still being highly protective. Not only an awesome Trials boot but a great adventure boot as well. When constructing its boots, Sidi uses a new generation material called "Technomicro". Technomicro is a composite microfiber material created from strands that are so fine, each one is less than one thousand  the thickness of silk. These fibers act like natural leather skin, but with the advantage of better strength, softer texture and lighter weight. Technomicro is also water resistant, highly resistant to abrasion and tearing and is easy to clean and maintain. It doesn't stain and offers reduced weight, more flexibility and a better feel than leather or other synthetic material boots.
Dual buckle system with highly adjustable Velcro upper for exceptional movement and comfort.
Soft rubber sole for maximum grip.
The upper offers Suede and Technomicro material base construction.
Nylon insole no dangerous steel shank!
Removable arch support.
Lined with Cambrelle® and Teflon mesh.
Replaceable micro adjustable cam lock buckle system with memory straps.
Slim, cool non-bootie design.
All bolt-on parts are replaceable.
Rigid, shock resistant, anatomically shaped heel for maximum added protection.
Availability: Sizes 44 and 45 in stock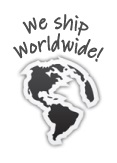 Ships: Worldwide – FREE shipping for domestic orders!

*All sales on close out items are final. No returns will be accepted.