Description
Slavens MicroMule Billetron 25mm for 65cc Two Stroke Dirt Bikes
Slavens Racing has teamed up with Lectron Fuel Systems to produce the ultimate micro-Billetron carburetor for 65cc bikes. Designed to win, the Billetron Mini increases peak power and power availability while delivering track to track performance and easy tunability by eliminating constant adjustment of jetting when changing elevation and air properties. The increased mass air flow through all throttle positions creates increased peak horsepower and gives access to this power at lower speeds and RPM ranges, all allowing for you to be in front of the pack.
Set it and forget it!
Billet Aluminum Construction
Jet-less (no jets)
Uses the stock throttle and cable
Adjustable power jet
Improved idle
Automatically compensates for elevation & temperature changes
Increased peak horsepower of +12%
Increased power availability – reach peak horsepower at lower speeds
Precision tunability – pin point mid – top end fuel delivery without compromising low-mid throttle response
Increased Fuel Economy – 30%
Machined for perfect fit
Available in 25mm ONLY
Available in Raw aluminum or anodized Orange, Blue, Red, or Black
30-Day Satisfaction Guarantee (see Returns tab above)
1-Year Warranty
Made in the U.S.A.
Fits:
Fits most 65cc single cylinder two-stroke motors.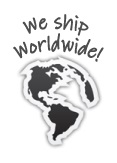 For a full list of models please see the Fitment tab above
Availability: Built to order
Ships: Worldwide
Return policy: See Returns tab above for more information on the return policy and 30-Day Satisfaction Guarantee