Description
Xtrig ROCS Pro Triple Clamps for KTM, Husqvarna, Gas Gas

Revolutionary Opposed Clamping System (ROCS) clamps the upper fork tube from opposite directions, which holds the tube more securely without additional torque on the pinch bolts. This reduces inner tube distortion and allows the fork to flex more consistently. The triple clamp system's flexibility is adapted specifically to the forks and chassis. Proper triple clamp flexibility results in improved front wheel traction.
Handlebars can be mounted in 12 different positions with the Progressive Handlebar Dampening System (PHDS) handlebar mounts.
KTM models are orange and Husqvarna models are bronze.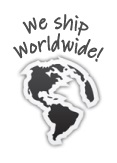 The X-CLAMP system lets you adjust the offset – 20mm or 22mm (Jeff uses 20mm on his KTMs)
Displays the current offset setting
Precise alignment of the fork tube
Stiffness of the steering stem is perfectly tuned to the respective motorcycle model
Steering-head bearing is already mounted on the shaft tube
Special fork slot and clamping for precise fork operation
Precise clamping with special screws for low torque
Improved flex points for more front tire traction and a more planted feel
Anodized in the Xtrig factory bronze look for HQV or orange for KTM
PHDS handlebar mounts included w/10mm risers
`03-22 Triple Clamp Fits:
Note:`03-13 KTM models require a `14-18 KTM I-Beam style fender & `14-18 number plate or headlight.
`03-22 KTM 125-530 SX/SXF/XC/MXC/XCF/EXC/EXCF/XCW/XCF-W/6-Days
`23 KTM 150-500 XC-W/XCF-W/EXC/EXC-F
`14-22 Husqvarna 125-501 all models
`23 Husqvarna TE/FE 150-501
`21-23 Gas Gas 125-450 all models
`23 Triple Clamp Fits:
`23 KTM SX/SX-F/XC/XC-F 125-450
`23 Husqvarna 125-450 TC/TX/FC/FX
Note: The `03-22 Triple Clamp will fit the `23 KTM SX/SX-F/XC/XC-F and `23 Husqvarna TC/TX/FC/FX models, however, there is no place to mount the hour meter other than with a piece of double sided adhesive.
SUPER MOTO 14-16mm offset clamps available – please call or email

Used in the USA by:
Blake Baggot
Davi Millsaps
Justin Barcia
Tyler Bowers
Josh Grant
Eli Tomac
Chad Reed
James Stewart
Malcolm Stewart
Slavens Racing is your suspension headquartered, shop now!
Availability: Limited stock
Ships: Worldwide