Description
Rabaconda Street Bike Tire Changer Accessories
Accessories for your Rabaconda Street Bike Tire Changer.
Duck Head Kit for Cross Spoked Wheels – Wider duck head for cross-spoked rims (a.k.a. laced rims) where spokes run out to the sides of the rim (like on modern BMW GS, Triumph Scrambler, Triumph Tiger, newer Honda Africa Twins, Ducati Multistrada, Moto Guzzi V85, etc.), where the side of the rim is thicker due to spoke placement and standard duck head will not fit.
Universal Big Hub Adapter – Universal adapter for single sided swingarm wheel hubs. Works on hubs between 32-68mm.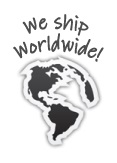 15mm Spindle Kit – For smaller hub sizes than the original spindle. Works on hubs between 15-20mm.
Ducati 56mm Adapter – Suitable for 56mm hub sizes of single sided swingarm wheels (like some Ducati models).
BMW Shaft Drive Adapter – 62/72mm adapter for BMW shaft drive type wheels. Suitable for the K1600 72mm hub and the 62mm hubs of GS/GSA, K1200, R1200, R1250, R nine T, F800GT, F800 ST/S, and some other models.
Drop Center Tool – Used to push the bead down into the center of the wheel which helps mounting and demounting tires (especially with low profile side walls). In case of stiff sidewall tires at least two drop center tools must be used to force the tire into the drop center opposite from where the duck head is operating.
Street Bike Tire Iron – This tire iron is specially chosen for using with the duck head of the Street Bike Tire Changer.
Street Bike Tire Iron Protectors (5pk) – Plastic cover for the Street Bike Tire Iron to further reduce the risk of any damage to the rim.
Availability: In stock
Ships: USA (lower 48 states only)