Description
Clean Speed Oversized PG Brake Pedal Pad – Flat or Stepped
for KTM, Husqvarna, Husaberg

The Clean Speed Oversized PG Standard rear brake pedal pad for KTM, Husaberg and Husqvarna dual-sport, supermotos and dirt bikes is slightly larger than the stock 1090-1290 pedal pad and significantly larger than the 690/701 and 125-530 brake lever pads.
The PG Stepped rear brake pedal pad has one contact area for standing and one for when you sit down and your toes drop. This rear brake pedal pad is the same size as our PG pad but features a .5″ (~13mm) dropped surface.
See our comparison chart in the images above. All Clean Speed rear brake pedal pads offer billet strength, a grippy surface and customization through the stainless steel teeth.  Made with pride in the USA.
Fits:
690 Clean Speed pedal
KTM 690/790/890/950/990/1050/1190/1290 O.E.M. pedal
`04-16 KTM 85-500 (not `16 125/150 SX, `16 SXF/XCF)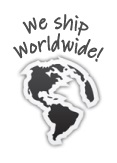 `09-14 Husaberg TE/FE 125-570
`14-16 Husqvarna ALL 85-701 (not `16 TC 125, FC 250-450)
Husqvarna Norden 901
`13-20 Beta 250/300/430/450
*Does not fit 2017 and up KTM and Husqvarna off-road models (125-501) which have an angle mount surface
Availability: In stock
Ships: Worldwide
Shop Slavens Racing for all your Pedal and Lever needs