Description
Green Chile Adventure Gear Soft Tie Down Straps 
Easily add a convenient mount point for your soft rack side straps or any other type of straps.
The Green Chile Adventure Gear Mount Point is a sturdy piece of hardware to make it easy to attach soft luggage and straps to your motorcycle or any vehicle. Made of stainless steel, it will never rust and its strong enough to hold any luggage you care to throw at it.
Please note: sold individually.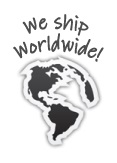 Suggested Uses:
Soft Rack Side Strap – Use as an anchor for your GCAG Soft Rack side straps
Pannier Anchors – You can add these to your hard boxes as attachment points for straps and bottle holsters.
Dirt Bike Anchors – You can drill dirt bike plastics and add hard mount points for straps, bottle holsters, and luggage systems.
Features:
Stainless Steel – Never worry about rust or strength.
Laser Etched Logo – No cutouts to weaken the hardware.
Solid Slot – The webbing slot has no slits or cuts. This keeps the mount strong and makes it impossible for your straps to slip out on accident. The opening has plenty of room to make it easy to work with.
Customizable – We left enough room for you to drill an additional hole if you want to. This could be helpful if you want a smaller hole for your mounting purposes.
Universal Fit – You can use this with any product you have. The slot will easily accommodate 1″ webbing or smaller. Additional hardware is not included.
Dimensions:
Length 2″ (50mm) x Width 2.75″ (70mm) x Height 1/8″ (3mm)
Slot Width 1 1/8″ (28mm) x Height 5/16″ (8mm)
Hole Diameter 3/8″ (10mm)
Availability: In stock
Ships: Worldwide