Description
Dirt Tricks Chrome Rear Sprockets for KTM, Husaberg, Husqvarna, GasGas
After two years of development and testing, Dirt Tricks created a sprocket that can last an entire season of hard riding, yet is still comparable in weight to aluminum! Dirt Tricks Rear Sprockets are, no doubt, some of the toughest, most durable, off-road sprocket available! These chrome rear sprockets have a 1 year warranty.
One year wear guarantee: if you wear it out, we replace it!
Chromoly steel is 2.5 times stronger than stainless steel
Chromoly steel is 3 times stronger than 7075 aluminum
Machined to the tightest industry standards and tolerance
Heat treated, nickel/chrome plated, and laser etched
Plated for corrosion resistance and additional wear protection
Unique "minimalist" design and appearance
A 48 tooth sprocket only weighs 18-oz.
Front Sprockets for KTM, Husaberg, & Husqvarna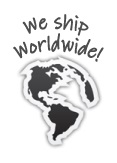 Fits:
`91-24 KTM 125-690 All
`00-14 Husaberg 125-570 All
`14-24 Husqvarna 125-701 All
`21-24 GasGas 125-450 All
Availability: In stock
Ships: Worldwide