Description
Front Sprockets for BETA, Husaberg, Husqvarna, GasGas and KTM by Dirt Tricks 
If you wear out your sprockets, we have the solution! These are, no doubt, the longest lasting sprockets in the world!
One year wear guarantee: if you wear it out, we replace it!
Made from ultra-high grade shock-resistant tool steel
Machined to the tightest industry standard
Special thorough hardening process for ultimate toughness and longevity
Manufactured on a $750,000 CNC-laser cutting machine that is accurate within .001″
Made in the U.S.A.
Fits:
`91-23 KTM 125-530 All
`00-14 Husaberg 125-570 All
`14-23 Husqvarna 125-501 All
`05-19 Beta 250 – 535
`21-23 GasGas 125-450 All

*Special Note: Due to the large diameter on the 15-tooth sprocket, it will not fit every 125-501 model. Consult your owner's manual or measure the available space around your front sprocket. Our 15-tooth sprocket is 3.25″ in diameter.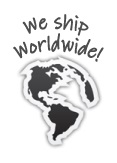 **12-tooth sprocket: Attention should be taken to monitor the wear to your chain slider when using a 12-tooth sprocket due to its smaller diameter.
Availability: In stock
Ships: Worldwide