Description
Goldentyre GT369 Rear Enduro Tire  – The Taddy Tire

This item ships ONLY to addresses within the 48 contiguous United States.
Launched in 2017, a new era of off-road tire that is suitable for mid to hard pack terrains.
This rear tire design offers excellent traction on hard pack surfaces. In particular very strong drive out of corners.
GoldenTyre has now applied the unique X compound to the new GT369 making a tire that is specifically designed for the rigours of Endurocross and Superenduro racing. Tested and developed by Factory KTM rider Taddy Blazusiak to meet the special demands of Superenduro courses. The reinforced sidewall combined with our state of the art production process have yielded the most dynamic Endurocross tire on the planet!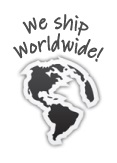 Availability: In stock

Ships: U.S.A. Lower 48 states only