Description
Dingo's Upper Fork Guards
Dingo's Upper Fork Guards are the best way to protect the upper fork tubes of your bike. They snap onto your upper fork tube and stay there. They are made from ABS plastic and have an internal ribbing that allows for great energy absorption from any impact.  Dingo's smooth surface also allows for your sponsors decals to be displayed and because they stay where you put them so your sponsors decal won't rotate around to where it's no longer visible. Shop Slavens Racing for all your fork guard needs!
Benefits over other models:
Decals/stickers are cheap and only protect against small debris and leave a sticky mess when it comes time to replace them.
Carbon fiber guards are expensive and crack and splinter when hit by debris. They are paper thin and have no reinforcement to absorb any impact. They also rotate around on the fork while riding so your sponsors decals move around and end up not being visible.
Neoprene/rubber Velcro mounted upper fork pad provides better protection than a sticker or decal but still have little to no impact absorbing capabilities. Sponsors also have no where to put there decal on your fork.
Available in orange, black, blue and red
Made in the U.S.A.
Fits:
`03-23 KTM 125-1290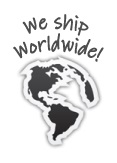 `00-14 Husaberg 125-650
`14-23 Husqvarna 125-701
All Beta RR/RS models
All Sherco
All Gas Gas
Fits most Japanese and European brands
Availability: In stock
Ships: Worldwide
Shop Slavens Racing for all your Fork Guard needs!