Description
Seat Concepts Complete Element Seat for GasGas
The Seat Concepts Complete Element Seat for Gas Gas is the ultimate seat for any off-road enthusiast. Whether you're an aggressive rider looking to get more traction along with unmatched comfort or fighting off a waterlogged seat in the summer and an ice block in the winter. This seat comes with four traction ribs at the rear to keep you firmly planted. The cockpit comprised entirely of our gripper material as well. Additionally, each Element seat comes seam sealed from the inside to prevent water from penetrating into the foam. Before the cover is installed each foam is coated with a thin water barrier as added protection from the elements.
The Element seat is the ultimate seat for any conditions!
These features combine to offer a custom seat feel, and provide greater enjoyment and increased range on a long commute, or Dual-Sport ride!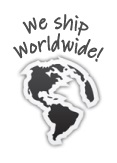 Black stitching
Gripper top material
Standard is same height as OEM, 7 3/8″ wide
Low is 22mm lower than OEM, 7 3/8″ wide
Tall is 17mm taller than OEM, 7 3/8″ wide
XL is same height as OEM, 9.5″ wide
Slim profile above foot pegs
Additional Protection for Extreme Environments
Improved foam density and composition
Made in the U.S.A.
Fits:
`21-23 GasGas 125-450 All
Note: Complete seats include a seat pan assembled, ready for you to ride! Product photos may not be exact.
Availability: Most seats are in stock and will ship same day. All others are shipping 2-4 weeks after the order has been processed. Please feel free to give us a call at 719-475-2624 to confirm availability.
Ships: Worldwide