Description
Seat Concepts Comfort Seat Cover & Foam Kit for Husqvarna

New wider seat to help keep comfortable on that long commute or dual sport ride. The added width and foam density will help keep the seat from being an item to stop you from going on that ride or enjoying the bike. Seat Concepts seat cover and foam kits have a wider seating area towards the rear of the seat for greatly increased comfort on long rides. This improved shape helps spread the load to alleviate pressure points. Each seat kit was designed to increase comfort with out compromising your ability to ride aggressively. The more aggressive the bike, the more aggressive the seat.
Comfort seat foam
Blue stitching for custom look
Gripper top material
Carbon fiber look side material
Wider seating area for increased comfort
Slim profile above foot-pegs
Comfortable for long rides
Improved foam density and composition
Available in low, standard and tall height
Low seat is ~15mm lower than the standard seat
Tall seat is ~20mm taller than the standard seat
Comfort Seat is 8-inches wide
Made in the U.S.A.
Fits:
'14-15 FE/FC250/350/501/TE250/300/TC125/250/450
'16 TE/FE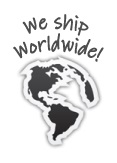 Note: The cover & foam kit is only for the cover and foam for O.E.M. pan. It does not include the pan. However, the complete seat comes with an aftermarket pan and kit assembled, ready to ride!
Availability: In Stock
Ships: Worldwide