Description
Trail Tech Voyager Pro Protector and Indicator Lights
The new Voyager Pro Protector is a precision billet aluminum case designed to protect your Voyager Pro GPS unit from the elements and debris, while still allowing you to access to the SD card slot. The Voyager Pro Protector gives nearly 360 degrees of protection insure this case will protect the Voyager Pro from front slapping branches as well as the screen from crashes.
1-1/8″ aluminum bar mount
Black anodized for a clean look
Optional indicator lights available
Indicator Lights (optional):
The Indicator Dashboard gives you what you need to get your dash street legal, from high beam, turn signals, oil, and beyond. With eight different indicators included, customize your dashboard your own way. Attaches to Trail Tech Voyager Pro with Protector and installs easily on most motorcycles.
Fits:
Trail Tech Voyager Pro Offroad GPS Kit (not included)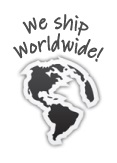 Availability: In stock
Ships: Worldwide