Description
TwoRide "Top Hand" 3rd Hand for Top End Work
The Top End Rebuild Helper Tool is like a 3rd hand, helping you to hold the piston still while installing pin clip and when sliding down the cylinder over the rings. Simple but very effective help! Parts are made with 3D printing technology. Comes with both a 250 and 300 (or both a 125 and 150) insert for both piston sizes. Available in black only.
Fits:
KTM/Husqvarna/Husaberg 125/150
KTM/Husqvarna/Husaberg/Beta/Sherco 250/300
Availability: In stock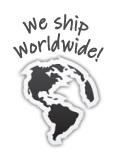 Ships: Worldwide
Shop Slavens Racing for all your Engine Tool needs!