Description
The Accuri2  Goggles by 100%
The Accuri 2 sets the benchmark for premium performance at an obtainable price allowing you to silently focus on your competition. Crafted from the finest materials, the Accuri 2 ensures optimal performance with an enhanced field of vision. Focus, a point at which an object must be situated with respect to a lens for an image to be well defined. A thin lens is all that stands in your way when you are focused. The Accuri 2 can silently help you focus on your competition–enabling the opportunity to leave it all on the track. 100%, the Spirit of Racing.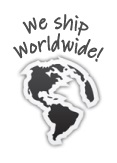 Improved fitment and seal with increased field of view
Moisture managing triple layer foam
9 pin lens retention system. The highest number of retention points in the industry ensures a secure fit
Constructed out of flexible yet durable urethane
Oversized 45mm silicon coated strap holds your goggles motionless
Mirrored lens models include an extra-clear lens and sublimated microfiber bag
Clear lens models include a sublimated microfiber bag

"Over The Glasses" model is the ultimate goggle for riders wearing prescription glasses.
Enduro models feature dual-pane lenses for increase protection and anti-fog capabilities.
Sand models are designed for desert conditions and are built with closed cell foam to keep tiny particles out.
Forecast models feature a full roll-off system.
Availability: In stock
Ships: Worldwide