Description
Technomousse Anti-Puncture System
The Technomousse Anti-Puncture System, designed for durability and longevity, doesn't cut, crumble or have an expiration date. Thanks to its high elasticity, it adapts to any type of tire, managing to 100% fill the casing. The Technomousse reaches the highest levels of elasticity after only a few minutes of use, while at rest it resumes its initial hardness. Available in four different compounds to best suit your riding needs:
Enduro guarantees the best virtual pressure in order to obtain optimal grip in all types of terrains faced, from the most muddy to the most rocky. It ensures durability, exceptional performance and no risk of breakage. Developed in collaboration with the best pilots of this discipline.
Motocross dedicated to all motocross riders who want to tackle any track without the uncertainty of not completing their race or simply not having the inconvenience of a puncture during a training. Guarantees the same performance normally offered by an inner tube.
Sahara designed for long-distance journeys. Made of a specific compound that develops a higher virtual pressure than the usually reproduced standard in the mousse. It is perfect for moto rally and cross country.
Minicross designed for the young riders of the future. This mousse takes up the characteristics of the Motocross system and adapts it to small engines (50cc/65cc/85cc).
At the end of use, it is advisable to leave the motorcycle at rest for a few minutes on a central trestle, to allow the mousse to resume the initial shape and hardness. The mousse is intended exclusively for off-road use, therefore it is not approved for public roads.
18 inch and 21 inch mousses come with a small wedge to help adjust for bigger tire sizes.
Note: Once installed they are not returnable.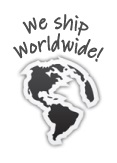 Availability: In stock
Ships: ONLY to addresses within the 48 contiguous United States
Shop Slavens Racing for all your Wheel & Tire needs!