Description
MotoMinded Stout Mount LED Light
The MotoMinded Stout Mount LED Light is a small and efficient LED kit that is simple to install. Looking for a Small but efficient LED kit? Look no further, this setup works great with snow bike applications, or if you are just looking for a small LED setup for when you get caught out in the dark. With this new LED option, you will be able to add a small Auxiliary LED to you bike with minimal effort. The Stout Mount is a Universal GPS/Phone mount that provides a highly adjustable, convenient and super tough mount for your Trail Tech Voyager or any device with the AMPS bolt pattern.
Features:
4 different mounting positions
20 mm of slide adjustment for even more fine tuning of the position
Works with all GPS mounts with the AMPS pattern
Limited Lifetime Warranty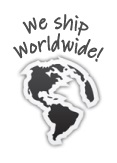 Pre-Assembled Kit Includes:
Choice of S1 or S2 LED
Universal GPS Center Plate (anodized aluminum)
2x Billet Mounts (CNC aluminum)
Quantity 4 – M8 Bar Clamp Bolts
Bike power harness
Tilt Wedge for more angled viewing
Spacer for GPS Billet Protector (Voyager Pro)
Fits: 
`02+ KTM All (OEM 90mm)
`14+ Husqvarna All (OEM 90mm)
`21+ GasGas All (OEM 90mm)
NOTE: OEM bar clamp center-line spec is 90mm for all KTM/HQV models. Please confirm measurement for all aftermarket clamp options. WILL NOT WORK WITH PDS/PDHS or GPR damper. If you are running an aftermarket steering damper, confirm that it has not altered the bolt spacing.
Availability: In Stock
Ships: Worldwide