Description
Emergency Side Stand Sensor Bypass Dongle for KTM 790/890

With the new era of over-complicated sidestand sensors it is easy to be left stranded by a non-functioning safety device. This product solves that inconvenience by bypassing the sidestand sensor.
Many aggressive off-road riders choose to bypass this safety switch off the pavement due to the engine cutting out if the sidestand/kickstand is bumped downward momentarily. If you case a jump and engine cuts out due to sidestand inadvertently flicking downward you'll likely end up over the bars….its happened to us here. There is a time and a place for this safety device but likewise for it to be turned off.
Plug & Play Solution: Unplug the factory sidestand sensor, plug in dongle.
Fits:
KTM 790/890 Adventure R/S – All Years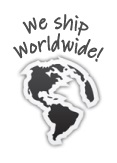 Note: The connection for this device is directly above the engine head. You must remove the fuel tank to access and install this dongle.
Note 2: This product is to be used for off highway/racing purposes only and is not intended for use on public roads.
Availability: In stock
Ships: Worldwide