Description
Nihilo Concepts Secondary On Switch (SOS)
The all new Nihilo Concepts Secondary On Switch solves a problem that is fast becoming an issue on electric start dirt bikes without kick-starters. The SOS can be mounted in a safe and protected location on the bike, so if your OEM start button is ripped off or damaged, all you need to do is reach for the Nihilo SOS and you're back in action.
Electric start off-road motorcycles are very popular and the weight savings by eliminating the kick starter is a great idea but if you have ever been deep in the woods or at the back of the motocross track and had your handlebar start button break or fail you would find yourself stranded. It's not easy to push start your bike in the deep sand or push it up and down hills trying to get back to your truck. Don't get caught in this situation, install a Nihilo SOS on your bike and ride with confidence knowing you have a backup.
The button and leads are 100% waterproof, high-quality military-grade components that will last the life of your motorcycle. Equipped with super-strong double face tape, it will stick to the frame, inside of your shrouds, in the air box, or just about any place you can think of. The idea is to make sure it's in a protected spot on the bike, so if you crash or even tip over the wrong way, the SOS won't be in danger.
Every electric start Off-Road and Motocross motorcycle needs a Nihilo Concepts Secondary On Switch installed, it's a no brainer!
Fits all makes and models of: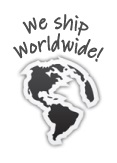 KTM
Husqvarna
Honda
Yamaha
Kawasaki
Availability: In stock
Ships: Worldwide