Description
Scotts Steering Damper Kit for KTM 690E/R Enduro & SMC
Industry-wide shortage – see availability note below.
The Scotts/BRP Rubber Mount Sub-Mounted Steering Damper kit is the industry leader for quality, performance, and customer service. It is by far the best damper on the market.
Features
Each mounting kit is bike specific
Complete kit that includes the Scotts damper and ALL necessary mounting brackets and mounting hardware
Easy to install – includes installation and tuning manual
3 damping fully adjustable damping circuits (high speed, low speed, sweep)
Used and endorsed by every off-road magazine
Highest quality and best customer support
Easily moved from one motorcycle to another
Fits stock triple clamps
Raises bars 1 inch (25mm)
Made in the U.S.A.
Note: Please include the year, model and size in the "bike info or other notes" section during check out.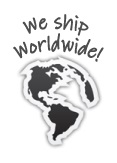 Available for: `08-21 KTM 690 SMC & Enduro
Availability: Due to supply issues Scotts is having difficulty keeping up with production. This has led to an industry-wide shortage. All Scotts Dampers are estimated to ship 6-8 weeks after the order is placed.
Ships: Worldwide