Description
Scott's Steering Damper Kit for KTM 950SE Super Enduro
Industry-wide shortage – see availability note below.
The Scott's Steering Damper is the industry leader for quality, performance, and customer service. It is by far the best damper on the market. BRP/Scotts sub-mount kits come with a BRP triple clamp, sub-mount adapter, Scotts stabilizer and bolt-on tower.  Priced as as a package to save you money.
Features
Each mounting kit is bike & position specific
Includes all necessary mounting hardware and a detailed manual
Easy to install
3 damping fully adjustable damping circuits (high speed, low speed, sweep)
Used and endorsed by every off-road magazine
Highest quality and best customer support
Easily moved from one motorcycle to another
Made in the U.S.A.
Note: Please include the year, model and size in the "bike info or other notes" section during check out.
Fits: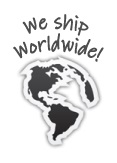 KTM 950SE  Super Enduro   ('07-'10)
Complete Kit Includes: Scotts Damper with Billet Top Triple Clamp & handlebar Mounts
Availability: Due to supply issues Scotts is having difficulty keeping up with production. This has led to an industry-wide shortage. All Scotts Dampers are estimated to ship 6-8 weeks after the order is placed.
Ships: Worldwide