Description
Scotts Rubber Mounted Sub-Mount Steering Damper Kit for `19-21 KTM 790/890 Adv R
Industry-wide shortage – see availability note below.
New BRP Rubber Mounted SUB-Mount & Scotts Steering Stabilizer Kit for the 2019-21 KTM 790/890 Adventure. Our unique system utilizes 8 Polyurethane bushings that fully isolate the handlebars and drastically reduce vibration and absorbs square edge bumps. This kit comes complete with two different durometer bushings that will allow you to fine tune the amount of cushion and vibration dampening. The kit raises the handlebars 25mm and moves the bars forward 4.5mm from the stock position. This opens up the cockpit for a more comfortable ride while allowing the Scotts Steering Stabilizer to be mounted under the handlebars. Includes a strong and secure frame bracket that gives the stabilizer a solid and reliable actuation point. Shop Slavens Racing for all your damper kit needs!
Features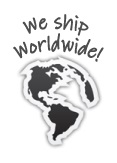 Bike specific mounting kit
Easy to install – includes installation and tuning manual
3 fully adjustable damping circuits (high speed, low speed, sweep)
Used and endorsed by every off-road magazine
Highest quality and best customer support
Sub-mount below the bar mounting
Reduces engine & chassis vibrations
Softens the harsh spike when hitting rocks and roots
Increases rider comfort
Approximately 1 inch (25mm) taller bar position
Lower bend bars can be used to compensate for additional height
Reduces rider fatigue
Mounts in position 3
Mounts to o.e.m. (stock) triple clamp ONLY
Made in the U.S.A.
Available as full stabilizer kit or mount kit only
Kit Includes:
1) BRP Rubber Mounted Sub-Mount
2) Sets of rubber bushings – (red = medium & blue = soft) & all necessary hardware
1) BRP frame bracket
1) +8mm longer link arm
1) Link arm puller tool (mount kit only)
1) Scotts steering damper (full kit only)
Availability: Due to supply issues Scotts is having difficulty keeping up with production. This has led to an industry-wide shortage. All Scotts Dampers are estimated to ship 6-8 weeks after the order is placed.
Ships: Worldwide