Description
BRP Rubber Sub-Mount Scotts Damper Kit for KTM, Husqvarna, Husaberg, and GasGas
The all new BRP rubber mounted sub-mount for Scotts dampers is innovative and effective in reducing engine and chassis vibrations felt in the handlebars. This stellar new product combines the sub-mount system with 8 Poly-Urethane elastomers to reduce and isolate vibrations and increase rider comfort. It  mounts to the existing rear handlebar mounting holes and allows you to run in position 3, which is the most common and popular position.
Sub-mount/below the bar mounting
Reduces engine & chassis vibrations
Softens the harsh spike when hitting rocks and roots
Increases rider comfort
Approximately 1″ taller bar position
Lower bend bars can be used to compensate for additional height
Reduces rider fatigue
Mounts in position 3
Easy installation
Mounts to O.E.M. (stock) triple clamp ONLY
Made in the U.S.A.
BRP Rubber Mounted Sub-Mount Scotts Damper Kit includes: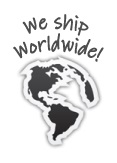 BRP rubber mounted sub-adapter
Scotts bolt-on tower (frame bracket)
Scotts steering stabilizer/damper
Required mounting hardware
Note: We recommend using a Clean Speed Throttle Cable Guide to ensure proper cable routing.
Fits:
See fitment tab above
Availability: In stock
Ships: Worldwide