Description
Digital Radiator Fan Kit for KTM, Husqvarna, GasGas by Trail Tech
Trail Tech's TTV Temperature Switching Digital Radiator Fan Kit monitors your KTM's cooling system performance and automatically activates the fan to keep engine at optimum temperature range. Shop Slavens Racing for all your cooling needs!
• Custom adjustment of temperature trigger point
• Plugs into most stock KTM wire harnesses
• Improved reliability over mechanical switching solutions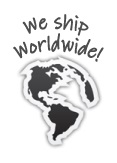 • Records maximum temperature
• No cutting/splicing of coolant hoses
Kit Includes:
• 147CFM 4″ Fan
• TTV temp meter
• Radiator bracket
• Temp sensor
• Wire harness
Universal Fan Kit fits most dirt bikes. Being universal usually means you might have to slightly modify or create your own brackets to work with your bike. Fan measurements are 109mm x 109mm x 48mm or (4.29″ x 4.29″ x 1.89″). Check for room before ordering. Fan mounts to the radiator using button head serrated nylon stems that push through the radiator core fins and on through the mounting bosses (holes) on the fan. The fan is then secured to the stems using lock buttons that simply slide on to the stem. Use caution when laying out the location of penetration because the stems are one time use. Always use the included foam cushions where contact with the radiator is made with the stem head and fan. Also it needs adequate power to run the fan on your bike.
Fits:
See fitment tab above
Availability: In stock
Ships: Worldwide