Description
Quad-Flow Torque Wing for KTM, Husaberg, Husqvarna 2 Strokes
The Quad-Flow Torque Wing has vertical and horizontal air flow stabilizers which increase air flow, air velocity, and fuel atomization, thereby increasing performance. This easy to install device gives a big increase in bottom-end and mid-range torque and performance. It delivers a great bang for the buck!
Increases air flow, velocity, and fuel atomization
Big increase to bottom-end & mid-range performance
Increased torque enables pulling a taller gear
Improved throttle response
Allows leaner jetting which results in increased fuel mileage
Laser cut stainless steel
Quick & easy to install
Made in the U.S.A.
Keihin 36mm fits: ALL models with Keihin 36mm PWK carburetor
'04-'16 KTM 250/300
'07-'16 KTM 200
'11-'15 150 XC
'11-'14 Husaberg 250/300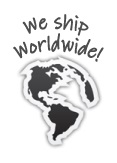 '14-'16 Husqvarna TE/TC 250/300
Keihin 38/39mm fits: All models with Keihin 38mm or 39mm Keihin PWK carburetor
'98-'06 KTM 200, KTM 125/144/150 SX ALL
'10 150 XC
'14-'16 Husqvarna TC 125 & Yamaha YZ 250
Mikuni TMX 38 fits: All '17-'19 KTM/HQV with 38mm Mikuni TMX (not tpi/i models)
Availability: In stock
Ships: Worldwide