Description
Progressive Handlebar Dampening System (PHDS) by Xtrig for KTM, Husaberg, Husqvarna, GasGas, Beta

The PHDS (Progressive Handlebar Dampening System ) is a system supported by elastomers designed to absorb engine and chassis vibrations. The system also dampens the forces acting on the handlebar in a horizontal and vertical direction, maintaining steering precision.
Absorbs engine and chassis vibrations
Dampens vertical and horizontal forces
Offset design allows for 2 different rider positions in addition to the 2 different bolt locations on some models
Fits ALL Xtrig triple clamps & O.E.M. KTM, Husaberg, `14-23 Husqvarna, `21-23 GasGas, ALL Beta models except trials
Machined from billet aluminum alloy
Comes with medium density cushions/elastomers (others available)
Used by Team KTM/Husqvarna MX and off-road
Part # TE501041000601 fits (OEM Triple Clamp):
`00-15 KTM 85-530 All
`16 KTM 250/300 SX/XC
`16-23 KTM 150-500 XC-W/XCF-W/EXC/EXC-F
`08-18 KTM 690/R/SM
KTM 790/890/1090/1190/1290 Adventure
`14-15 Husqvarna 85-501
`16 Husqvarna TC 250/300
`16-23 Husqvarna TE/FE 150-501
`21-23 GasGas 125-450 All
`03-14 Husaberg 125-570
`14-23 Beta Off-road models (will not fit trials models)
Part # TE501250500101 fits (OEM Triple Clamp):
`16 KTM 125/150 SX, 250/350/450 XCF/SXF
`17-23 KTM 125-450 SX/SXF/XC/XCF
`19-22 KTM 690R
`16 Husqvarna TC 125 & FC 250/350/450
`17-23 Husqvarna TC/TX/FC/FX 85-450
`16-22 Husqvarna 701 Enduro/SM

Part # TE501240000201 fits (ROCS Triple Clamp):
Xtrig ROCS Tech and Pro Triple Clamps for KTM, Husqvarna, and GasGas 125-501 models
"I asked some guys at the races that use the PHDS and they said they really liked them so I bought them and it really helped stop my hands from going to sleep."
-S.Barkman, Des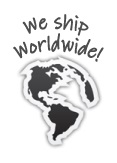 Moines, IA
"The PHDS rocks!!! Makes my old bones feel better after a long ride." -B. Colt, Alberta, Canada
"Tried the green elastomers and that kicked the comfort up another notch. Thanks for searching out and stocking so many great products."  -Bill T., Albuquerque, NM
Availability: In stock
Ships: Worldwide
Shop Slavens Racing for all of your Dampening Kits needs!