Description
Sicass Racing Projector Headlight for Husqvarna (DOT Approved)
Sicass Racing Projector Headlight (DOT approved: street legal) with 6500k white LED's provides increased visibility over the OEM halogen bulb based headlight.
72W/3200Lm output on high beam and 36W/1600Lm output on low beam.
All aluminum body, with a lower profile on the backside helps to create more clearance for the wiring.
Available with or without OEM Husqvarna TE/FE Headlight mask (white).

Headlight masks include straps

Direct plug in installation: no modifications required.
Notes:
While you do not have to modify anything to plug in and install the light on the TE and FE models, to access the High-Low functionality of this headlight you would want to install the Sicass High/Low Switch.
The DRL may or may not be on with the low/high beams in certain configurations.
The outer lens of the unit is vented. This may lead to a small amount of moisture on the inside of the outer lens after use in the rain, or very wet weather. It will dry out on it's own. The LED's are separately sealed in each of their projectors inside of the outer lens.
Fits: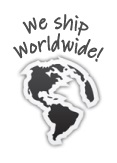 `15-16 Husqvarna FE350S/FE501S
`17-19 Husqvarna FE
`20-23 Husqvarna FE-S
`18-23 TE (TPI Bikes ONLY)
`19-22 FC/FX with Sicass lighting kit
`20-22 TX TPI with Sicass lighting kit
`23-24 TC-TBi/TX-TBi/FC/FX with Sicass lighting kit
Availability: One week build time
Ships: Worldwide