Description
Motominded LED Light Kits for `17-23 KTM XC-W 250/300

4-6 week lead time – see availability note below.
Bolt on an amazing amount of light and aim-flexibility onto your 2017-23 KTM Carbureted or TPI Fuel Injected XC-W. This bracket will allow you to quickly bolt on the Baja Designs LED to your bike.
Pre-Assembled Kit Includes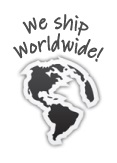 (1) Baja Designs LED (choose above)
(1) Topo Face Pattern
(1) Bracket with all parts needed to bolt onto your 2017-21 KTM XC-W
LED Outputs
XL 80: 9500 Lumens @80W (Only available for TPI models)
Squadron Pro: 4900 Lumens @40W
Squadron Sport: 3150 Lumens @26W
Features
Available for both carbureted and TPI models
Highly adjustable tilt for accurate aim for XL and Squadron Kits
PC/PBT Frame = lightweight and rugged
Plug and Ride technology (No wiring or splicing)
LEDs come in Combo pattern
Limited Lifetime Warranty
Off-road use only
Fits: `17-23 KTM XC-W 250/300
Note: Noticeable flicker at low RPM's on Carbureted 2-Stroke models. Once moving on the trail flicker is no longer noticeable.
Availability: Due to supply issues, Motominded is experiencing significant delays in building and shipping Baja Designs LED Light Kits. We have a handful of Light Kits in stock in our warehouse – all other Light Kits will ship 4-6 weeks after the order has been processed. Please give us a call at 719-475-2624 to confirm availability.
Ships: Worldwide
Shop Slavens Racing for all your Light Kit needs!