Description
Knobby Cutting Tool by Tread Doctor
New Traction on Worn Tires! This lightweight handy tool cuts new edges into your dull worn out knobby tires. Refresh your front or rear tire before putting a new tire on. Extends the life of your tire and gives you new traction for every ride. Tread Doctor uses a specially designed heated carbide cutting blade to trim your knobby tire. It is easy to do yourself, just plug in and start cutting. With a little practice you can cut the minimal amount of rubber off each time to get a new edge. It's like riding with a new tire every time! Get More Traction for Every ride!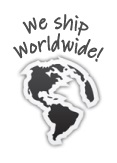 Tread Doctor™ easily pays for itself by extending tire life and giving you improved traction.
Heated Carbide Cutting Tool for any Knobby Tire.
Use for Motocross, Trail, Enduro, Dual Purpose, Racing and ATV/ UTV.
100 Watt 120Volt 50/60hz heated cutting tool.
Sniper Kit
The ultimate tire cutting kit. Now you can sharpen your knobby's and groove your tires for custom tread patterns all with one tool. This kit includes a Tire Sniping cutting head, 10 replacement blades and our specially designed heated carbide cutting blade used on the original tool. With the Tread Doctor Sniper Kit you can sharpen your knobby's with the cutting blade and then change heads to snipe your tire for the ultimate custom traction knobby design.
Availability: In Stock
Ships: Worldwide