Description
SKF Glide Kit for WP AER 48 Forks
Tired of quad ring failures? Have your forks stayed in the collapsed position after you released the tie down straps? Have your forks stuck down on cold days? Can't use your forks on your snowbike? The SKF Glide Kit fixes all of those problems and improves overall performance.
The SKF Glide Kit replaces the stock cartridge rod seals on the AIR and OIL damper legs as well as an Air Divider Piston seal in the WP AER 48mm fork.
Suitable for both KTM and Husqvarna bike models equipped with WP AER forks.
The updated forks benefit from less seal drag (friction) and virtually eliminated stick/slip. The new special piston seal provides also a stable sealing independently from the operating environmental temperatures to which the forks are exposed to. The rider will immediately feel better small bump absorption during braking, less arm pump and smoother feel. The reduced friction also allows for better damping, making the forks now more responsive to clicker settings.
Fits:
`16-22 KTM 125/150 SX
`17-22 KTM 250/300 SX/XC
`16-22 KTM 250/350/450 SXF
`17-22 KTM 250/350/450 XCF
`17-22 Husqvarna FC/FX 250-450
`17-22 Husqvarna TC/TX 125-300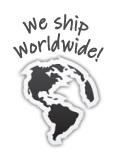 Availability: In stock
Ships: Worldwide