Description
AltRider Front Rotor Guard for KTM, Husqvarna, and GasGas
The AltRider Front Rotor Guard fastens to the robust 22mm axel, maximizing strength & stiffness. It replaces the left side spacer with a strong 8.5mm thick hub mount while maintaining the critical seal at the wheel bearing. The guard mounts to the hub with 2 M6 fasteners and uses 3 points of positive engagement. This creates maximum protection against lateral hits, and the support beams provide protection against direct hits. The guard covers the leading edge of the rotors, along the front and bottom, where you're most likely to endure a hit. It avoids using the axel screw and the caliper bolt for mounting. They were never intended to have impact forces applied to them and wouldn't be able to withstand a direct hit. Additionally, it does not utilize the front axle clamp bolts as they cannot provide structural support.
When riding in rocky or rugged terrain, it's possible to side swipe a rock with either your front or rear rotor as you maneuver around it. If that happens your rotor can become damaged or warped, impacting the reliability and ease of use of your brakes, possibly effecting your safety. A bent rotor will cause aggressive wear to your brakes. The AltRider Rotor Guards keep your rotors protected from unintentional hits; a new rotor can cost over $120 to replace.
Keeping weight to a minimum on both the front and rear is critical for the suspension to react quickly to terrain. The front rotor guard adds only 13oz. (0.36 kg) in weight. By removing any unnecessary material, it is one of the lightest guards on the market. This also minimizes the surface area for mud to stick to. Not only are the AltRider Rotor Guards lightweight, but they are engineered to optimize strength by fastening to the bike at the most secure points.
Fits: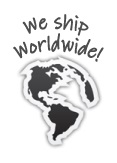 `15 KTM 125-450 SX/SXF/XC/XCF
`16-24 KTM 125-500 All
`15 Husqvarna TC/FC 125-450
`16-24 Husqvarna 125-501 All
`21-24 GasGas 125-450 All
Availability: In stock
Ships: Worldwide