Description
Bullet Proof Front Disc Guard for KTM, Husaberg, Husqvarna, Gas Gas

This is the toughest front disc guard on the planet. Machined from a 2″ solid block of billet aluminum. If you can destroy it, we will replace it for FREE. Typical of all Bullet Proof Designs products, this is the absolute best front disc guard available anywhere, period!
Lifetime guarantee
Tough machined billet aluminum design
Secure 2 point axle/caliper bolt mounting system
Available in polished, black, blue, & orange
Bling factor
Made in the U.S.A.
Part #BPKTM-FD-07-26MM fits: 26mm axle
`03-15 KTM 125-530 XCW/EXC/XCFW/EXCF (not `15 XC/XCF/SX/SXF)
`04-14 Husaberg 250-650 all
`14-15 Husqvarna 125-501 (not `15 TC/FC)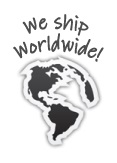 Part #BPKTM-FD-15-22MM fits: 22mm axle
`15 KTM 125-450 SX/SXF/XC/XCF
`16-24 KTM 125-500 All
`15 Husqvarna TC/FC 125-450
`16-24 Husqvarna 125-501 All
`21-24 GasGas 125-450 All
Availability: In stock
Ships: Worldwide