Description
SKF Fork Mud & Ice Scraper for WP, Showa, KYB, Marzocchi
Presented at the 2013 EICMA show in Europe, the SKF Fork Mud Scraper Kit is an innovative solution developed specifically for the off-road market. It is designed to be positioned on the upper fork tube without the need to dismantle the wheel. Due to an innovative design, the SKF Mud Scraper Kit is installed to the fork tube and is closed by cotter pins. It is a ready-to-use solution that can be installed quickly during muddy conditions to prevent seal and bushing damage. The Mud Scraper Kit prevents contamination from mud and the abrasion it causes, thus ensuring the performance of the fork and the service life of the seal and bushing.
The fork mud scraper kit has been developed entirely by SKF with laboratory and track testing to achieve the fine tuning necessary for actual operating conditions and subsequent performance optimization. In addition to the innovative design, the fork mud scraper kit uses the polyurethane material X-ECOPUR, an SKF proprietary material characterized by high abrasion resistance alongside an excellent smoothness.
Quick and easy to install
Installation pamphlet included
No dis-mantling the fork or wheel
Prevents seal and bushing damage
Excellent for muddy and icy conditions
Includes two (2) fork mud scrapers and cotter pins for fastening
Made in Italy
Part# MTKIT-MS47S fits Showa 47mm:
'01-'08 Suzuki RM125
'04-'09 RM 250
'07-'12 RMZ 250
'04-'12 RMZ 450
'97-07 Honda CR 250
'97-'01 CR 500
'04-'09 CRF 250R
'02-'08 CRF 450R
'04-'14 CRF 250/450X
'04-05 Kawasaki KX 450F

Part#MTKIT-MS48KM fits KYB/Marzocchi 48mm:
'13-14 Kawasaki KX 450F
'04-'05 KX 250F
'06-'12 KX 450F
'07-'12 KLX 450
'02-'08 KX 125/250
'13-14 Honda CRF 450R
'04-14 Yamaha YZ 125/250/YZ 250F/450F
'05-'11 WR 250F
'05-'14 WR 450F
'09-12 Honda CRF 450R
'04-06 Suzuki RMZ 250
'10-13 Husqvarna CR 125/150, CR/TE/TXC/TC/WR 250, WR/TE 300, TXC 449/511
'11-'13 WR 125, TC/TE 449, 2010 TC/TE/TXC 450, TXC 510
Part#MTKIT-MS48S fits Showa 48mm:
'10-14 Honda CRF 250R
'13-14 Suzuki  RMZ 250/450
'13-14 Kawasaki KXF 250
Part#MTKIT-MS48WP fits WP48mm: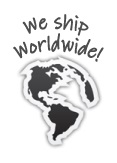 '03-'18 KTM 125/144/150/200/250/300/350/400/450/500/525/530/690/950/990/1190/1290 ALL models
'03-14 Husaberg 125-570 All
'14-'18 Husqvarna all
'12-'15 Sherco 250/300
Availability: In stock
Ships: Worldwide
Shop Slavens Racing for all your Fork Part & Accessory needs!