Description
F2 Racing Fast Cap Float Bowl Cap- KTM, Honda, Suzuki, Kawasaki, Yamaha, Husaberg, Husqvarna
The F2 Racing Fast-Cap is a new product that came about as a result of their testing on the world's fastest dirt bike. At sustained higher speeds the bike would start to run lean because it was running out of fuel. The design of the stock float bowl cap allows fuel to flow away from the center where the jets are fed. The F2 Fast-Cap is designed to keep the fuel supply constant.
The benefit is amazing! At sustained full throttle, like in super-moto or desert racing, you can see more consistent and higher top-speed. On the world's fastest dirt bike, they were able to pull 800 more RPM and 6 miles per hour top speed with no other modifications. For trail riding this also means more constant fuel flow and crisper throttle response.
Fits:
ALL Keihin PWK 2 stroke carbs (KTM, Husaberg, '14-'16 Husqvarna 125-300)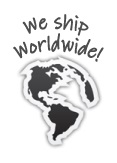 ALL Keihin FCR 4 stroke carbs
KTM, Honda, Yamaha, Suzuki, Kawasaki, Husaberg, Husqvarna, Beta
Available in orange.
Availability: In stock
Ships: Worldwide