Description
Fastway Evo 4 Footpegs for KTM/HQV/Beta

**NOTE** – All Fastway Footpegs require a Fastway Fit Kit to be purchased separately (see below).
Fastway Evo 4 Footpegs are precision engineered for the best ride, every ride! Featuring patented height, traction, and camber (tilt) adjustability, for the most individualized footpegs you'll find. The Universal Collar System (UCS) lets you customize your mount in either the stock or lowered positions on most bikes – simply by reversing the collar. And our patented replaceable traction cleat system allows you to customize the shape and traction level of your foot bed. Being cast in a stainless steel body makes these pegs nearly indestructible! The EVO 4's measure 2.25" front to back by 3.50" wide.
Whether you're enjoying the trail, ripping across the desert, or racing on the track, these pegs will not let you down!
Patented adjustable height, traction, and camber adjustability
Precision engineered in the U.S.A.
All footpegs ship with 2 sets of F3 threaded cleats– short 10mm, tall 12mm cleats
Requires Fastway Footpeg Fit Kit (sold separately)
Fastway Fit Kit (sold separately) – required to mount Fastway Footpegs to your specific bike and allows you to mount in the stock or lowered position on most models.
Fits:
See fitment tab above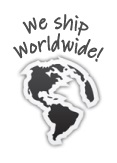 Availability: In stock
Ships: Worldwide