Description
Bolt Model Specific Pro-Pack Hardware Kits

Bolt model specific pro-pack hardware kits contain OEM style hardware in factory style & finish including over 145 pieces:
M6 and M8 dimpled flange bolts, concave washers, carb screws, shroud screws, sprocket bolts, Brembo style brake pin clips, 3 sizes of factory style aluminum bushings, aluminum rim-lock spacers, drain plug washers, sub-frame bolts, M5 dimpled flange bolts and valve stem grommets.
Specialized 2T Pro-Packs also include o-rings, pipe to muffler coupler, & springs and a custom assortment of hardware.
The KX/KXF kit additionally includes a metal locking axle nut to eliminate stock castle nut/cotter-pin and factory style bolts have captured washers.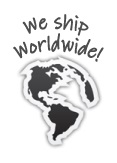 Availability: In stock
Ships: Worldwide