Description
Bolt Engine Fastener Kits for Honda/Kawasaki/Suzuki/Yamaha
With modern dimple flange bolts and a bright zinc finish, Bolt Engine Fastener Kits for Honda/Kawasaki/Suzuki/Yamaha last long and give a clean, updated look to any engine.
Two-Stroke Engine Fastener kits have all the external fasteners from top to bottom-end including hardware for: Heads, Reeds, Cylinder, Crankcase, Case Saver, Water Pump, Left Case Cover, Ignition Cover, Inner & Outer Clutch Covers, Power Valve Covers.
Four-Stroke Engine Fastener kits include bottom-end hardware for the following: Crankcase Covers, Clutch Cover, Oil Filter Cover, Crankcase, Case Saver, Water Pump and various top-end bolts depending on model.
Note: Image may not display your specific kit
Fits: 
See fitment tab above
Availability: In stock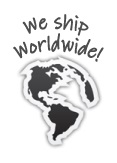 Ships: Worldwide