Description
Emergency Side Stand Sensor Bypass Dongle for KTM, HQV

KTM/Husqvarna have gone to great lengths to provide a side stand sensor that cannot be tampered with. This sensor does not allow gear engagement without the side stand in the "UP" position.
We understand the safety aspect but there are a few issues. If the sensor fails or gets damaged (or you lose the magnet) while in the field, you WILL be left stranded. This is not a simple roadside repair like the old days where you cut the switch off and twist the wires together. This is a 50% duty cycle square wave that would be almost impossible to duplicate without proper hardware, an oscilloscope, and knowledge in circuits/electronics.
Carry one of these dongles on your bike for a little piece of mind should the O.E.M. product fail or get damaged.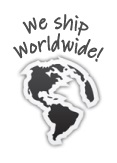 WARNING: This product is to be carried as a spare part to get you and your bike to safety. It is NOT to be installed while your O.E.M. side stand sensor is operating normally.
Fits:
US Model 2017-2023 Husqvarna 701 – Enduro & SMC & Vitpilen
EU Model 2017-2020 Husqvarna 701 – Enduro & SMC & Vitpilen
US Model 2019-2023 KTM 690 – Enduro & SMC
EU Model 2019-2020 KTM 690 – Enduro & SMC
US Model GasGas 700 – Enduro & SMC
All Models 2016-2019 KTM 690 Duke
All Models KTM 1090 – All years
KTM 1290 Super Adventure – 2015-2020
KTM 1290 Duke – 2017-2019
Note: This product is to be used for off highway/racing purposes only and is not intended for use on public roads.
Availability: In stock
Ships: Worldwide