Description
Bullet Proof Designs Easy Fill Funnel for KTM, Husqvarna, Husaberg, GasGas
Forget the mess with the all new Easy Fill Funnel by Bullet Proof Designs. Thread the oil funnel into the clutch cover fill cap and pour!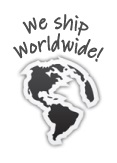 Vented for fast and smooth filling
3D printed from durable PETG (Polyethylene Terephthalate Glycol)
Reduce Spilled Oil
Helps with hard to reach locations
Made in the USA
Fits:
`04-24 KTM 65-530 All
`14-24 HQV 65-501 All
`01-14 Husaberg 125-610
`20-24 GasGas 65-500 All
Note: Might not fit some 4 strokes with head pipe guards.

Availability: In stock
Ships: Worldwide