Description
E-Starter System Bushing and Shim Kit
for KTM, Husaberg, Husqvarna 200/250/300
The E-Starter System Bushing and Shim Kit includes all of the bushings and shims needed to rebuild the auxiliary drive portion of the electric starter system. The collar bushings fit in the cases and support the end shafts of the Bendix and crown wheel. The shims are used to adjust the crown wheel end play.
4 collar bushings (2 for the Bendix and 2 for the crown wheel)
2 crown wheel thrust washer/shims
Fits:
`08-16 KTM 200/250/300 XC/XC-W/EXC/6D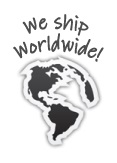 `14-16 Husqvarna TE 250/300
`11-14 Husaberg TE 250/300
Note: When the collar bushings are worn and/or the end play is incorrect it can cause the electric starter system to turn the engine over slowly and a grinding noise may be heard.
Availability: In stock
Ships: Worldwide
Shop Slavens Racing for all your Electric Starter System Parts needs!