Description
TwoRide EU Braktec Emergency Repair Kit
Don't get stranded from a broken master cylinder bottom clamp with the TwoRide Braktec Emergency Repair Kit. The built-in bottom clamp of the Braktec Brake and Clutch master cylinders are prone to sheering from impact leaving you without use of the lever. The Emergency Repair Kit temporarily replaces the the damaged section of the bottom clamp and provides a strong mount for the master cylinder and lever so you can make it back to the truck. A must have for every Husqvarna and GasGas rider's tool pack!
3D Printed Design – black plastic (pictured red for clarity)
Temporarily replaces damaged section of master cylinder
Fits both brake and clutch sides
Tested for 2 days of riding without breaking – even during crashes
Simple installation in an emergency – requires a Phillips head and a pair of pliers (7mm nut)
Fits:
`21-24 Gas Gas EC 250/250F/300/350F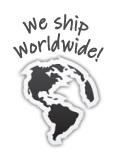 `22-24 Husqvarna TE/FE 150-501
`23 Husqvarna TX/FX 250-450*
*Please note: `23 Husqvarna TX/FX models came with either Brembo or Braktec master cylinders. Please check your master cylinder before purchasing to confirm it is Braktec.
Availability: In stock
Ships: Worldwide