Description
Vanasche Motorsports Brake Pedal Pads for 609, 701

The Vanasche Motorsports brake pedals are precision machined from billet 6061 aluminum. These pedal pads are very robust and the anodized finish looks great. The largest benefit coming from the pressed dowel pins which offer amazing grip as well as a true sense of feedback through pedal feel.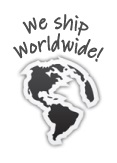 Underside Mounted Pedal Pad
This is a slightly oversized platform from stock and mounts on the bottom side of the lever. It provides about ~ 3/8″ drop overall from stock. This is designed to work with Vanasche Motorsports Billet Brake Pedal but with a small amount of filing it will work with the stock lever.
Stepped Pedal Pad
Offers two different braking heights for sitting and standing. Designed to work with VM Billet Brake Pedal as well as the stock lever. The upper platform level is about the same height as stock, the lower platform is dropped by about 1/2″.
Oversized Pedal Pad
Simply a larger surface area over the stock pedal pad. This pad has two mounting positions so that you can position it further forward or rearward.
Fits:
KTM 690 ALL
Husqvarna 701 ALL
Availability: In Stock
Ships: Worldwide