Description
Barkbusters Handguards Accessories and Replacement Parts
Accessories and Replacement parts for Barkbusters Handguards.
External Bar End Weights (set of 2):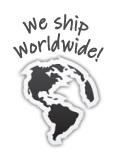 Helps reduce handlebar vibration.
Adds approximately 180g per side.
Fit in conjunction with most Barkbusters Handguards (except EGO). Includes mounting bolts
Adds a stylish finish to the handguard – powder coated black
Bar End Plugs (pair):
Designed to minimise grip damage.
Machined from high grade aluminium.
Includes bar end fittings to suit 14mm (internal diameter) and 18mm (internal diameter) handlebars.
Extensive range of anodized colors.
VPS Wind Deflector Set (set of 2):
Additional protection for VPS-MX Handguards.
Replacement Wind Deflector Set for VPS Handshields.
Wind deflectors can be fitted in two positions for variable wind protection.
Deflectors can be removed in minutes for a more compact feel.
VPS Skid Plate (set of 2):
Availability: In stock
Ships: Worldwide