Description
280 PSI Belleville Clutch Spring Washer for KTM, Husaberg, Husqvarna 250-501 by KTM

This 280 psi Belleville clutch spring washer replaces 250 psi spring on 2012-2015 models with a diaphragm clutch (see listing below). The new KTM, Husaberg, Husqvarna diaphragm clutches have a unique design that makes them more compact, narrower, stronger, and they have a more positive engagement and dis-engagement. A major component of this new clutch design is the tension device, a Belleville spring washer. This is a very large diameter cupped spring washer that replaces the 6 coil springs and distributes the load evenly for a very positive clutch feel.
Some riders complain that the new diaphragm clutch doesn't fully hook up under extreme loads causing slippage and premature clutch plate wear. The 280 PSI Belleville spring is a great upgrade for modified 250/300 2 strokes or 350/450/500/501 4 strokes that need more bite under heavy mid-range loads or if your stock spring is just getting tired.
More positive clutch engagement under low-rpm and heavy mid-range loads
Stops clutch slippage – increases clutch plate service life
Quick and easy to install
Installation video
Does not increase lever pull
Cleaner, crisper, quicker clutch release
Made in Europe
Made in the U.S.A.
NOTE: We recommend this product be used with a Midwest EZ Pull Lever.
Fits:
'12-20 KTM 350 EXCF/XCFW/Freeride, 450-500 EXC/XCW, 450 SXF-FE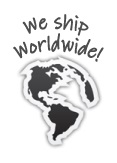 '13-20 KTM 250/300 SX/XC/XCW/EXC/6 Days
'13-14 Husaberg TE 250-300, FE 350-501
'14-20 Husqvarna 250/300/350/450/501
Availability: In stock
Ships: Worldwide
Shop Slavens Racing for all your Clutch Lines and Covers needs!